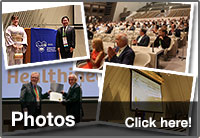 IATDMCT
International Association of Therapeutic Drug Monitoring and Clinical Toxicology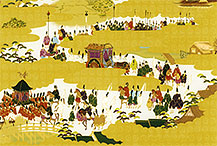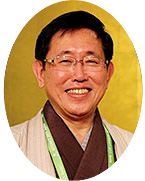 Dear All,
The 15th Congress of IATDMCT has been a great success, and it has come to an end. On behalf of the Local Organizing Committee, I would like to extend my heartfelt gratitude to all of you for your contributions to this congress. Your participation and support made this congress so fruitful and impressive.
Also I believe that you experienced exciting international and interdisciplinary exchanges of knowledge and research findings under the congress theme of "Expansion and Evolution of TDM and CT".
I thank you again and I look forward to seeing you again in Brisbane in 2018.

Yusuke Tanigawara
Chair of the 15th Congress of IATDMCT
Professor, Keio University School of Medicine
Date
:
September 24 (Sun)-27 (Wed), 2017

| | |
| --- | --- |
| Post Congress Date: | September 28 (Thu), 2017 |

Venue
:
Kyoto International Conference Center, Kyoto, Japan
Chair
:
Professor Yusuke Tanigawara (Keio University School of Medicine)
Congress
Secretariat
:
JTB Communication Design, Inc.
Tel. +81-3-5657-0610
Fax. +81-3-5657-0636 (from outside Japan) 050-3730-3977 (from inside Japan)
Email: iatdmct2017@jtbcom.co.jp
Web Page
:
http://www.iatdmct2017.jp