Welcome Message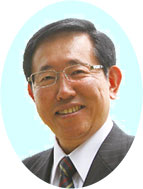 Dear Colleagues,
Welcome to the 15th Congress of the International Association of Therapeutic Drug Monitoring & Clinical Toxicology (IATDMCT) in Kyoto. Kyoto, the ancient capital of Japan has blended diverse cultures and is called the spiritual home of Japanese people through its long history of more than 1200 years. Kyoto is a world heritage city preserving original Japanese culture and a lot of beautiful architecture and scenery.  Delicious Kyoto cuisine, whose colorful appearance provides a feast for the eyes, is an art created by superb cooking ingredients and techniques. Moreover, Kyoto is an academic research city, being home to universities and junior colleges. Kyoto is a city with a variety of attractive features.
The IATDMCT Congress provides a unique opportunity for promoting, updating and learning the science and clinical practice of Therapeutic Drug Monitoring and Clinical Toxicology, in other words pharmacology and toxicology based on the measurement of drug concentrations in human specimens. The Congress offers a comprehensive scientific program, including applications to a variety of therapeutic fields and new diagnostic and analytical techniques.  More than 90 distinguished experts will give stimulating lectures, and the 362 papers to be presented were submitted from 33 countries over the world, which indicates TDM and CT are definitely expanding world-wide.
The Congress also offers a very important opportunity for international attendees to meet, exchange and renew their friendships. Don't miss the Opening Reception, Wine & Cheese Reception (Japanese style) and Congress Dinner followed by dance party! We also plan additional programs for you to experience the Japanese culture.
The Japanese TDM colleagues are your host with gentle hospitality called 'o-mo-te-na-shi.' We are confident that everyone will find interesting and enjoyable things to do and learn at the Congress.
Please expand your knowledge, expand your network and make new friends!
Sincerely,
Yusuke Tanigawara
Chair of the 15th Congress of IATDMCT
Professor, Keio University School of Medicine